The OUYA was killed earlier this year on June 25th when its servers were all shutdown. You could no longer use the discover store to find and download games. Your user account eventually would log out and prevent you from accessing anything on your console. All your existing games would revert to demo mode.
As enthusiasts of the console, we banded together to do something about it. All our efforts are unofficial and have been done without the help of the parent company to OUYA. We created a replacement server in June that allows you to login. We archived around 95% of all games and much of the original metadata + media. Volunteers uploaded the data to the Internet Archive. We recently added support for the Discover store on the OUYA hardware thanks to much help from the community and CWeiske. We still are moving forward with unlocking all of the games that have OUYA DRM in a responsible manner.
Today, the Ouya Saviors Project is excited to announce that the OUYA lives in another critical area: New games!
We have now launched a developer portal that allows developers to upload new games (and new releases) for gamers to play. We are currently hosting a GameJam to usher in new games for the console. In the coming days, these games will get uploaded by their developers to the portal and appear on the OUYA hardware just like any of the other classic games. After the Jam ends, developers will continue to upload new games for gamers. The OUYA lives.
We are very excited for this new era of the OUYA.
To all those who have believed in us and our project, or even silently cheered us on: Thank you for believing.
Src: thegamer.com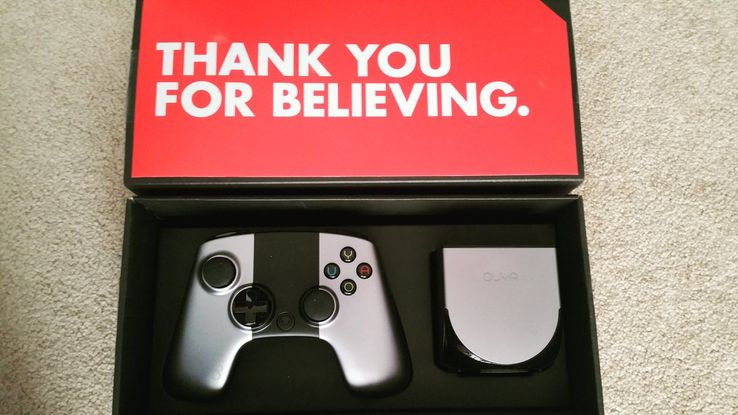 Src: Me.